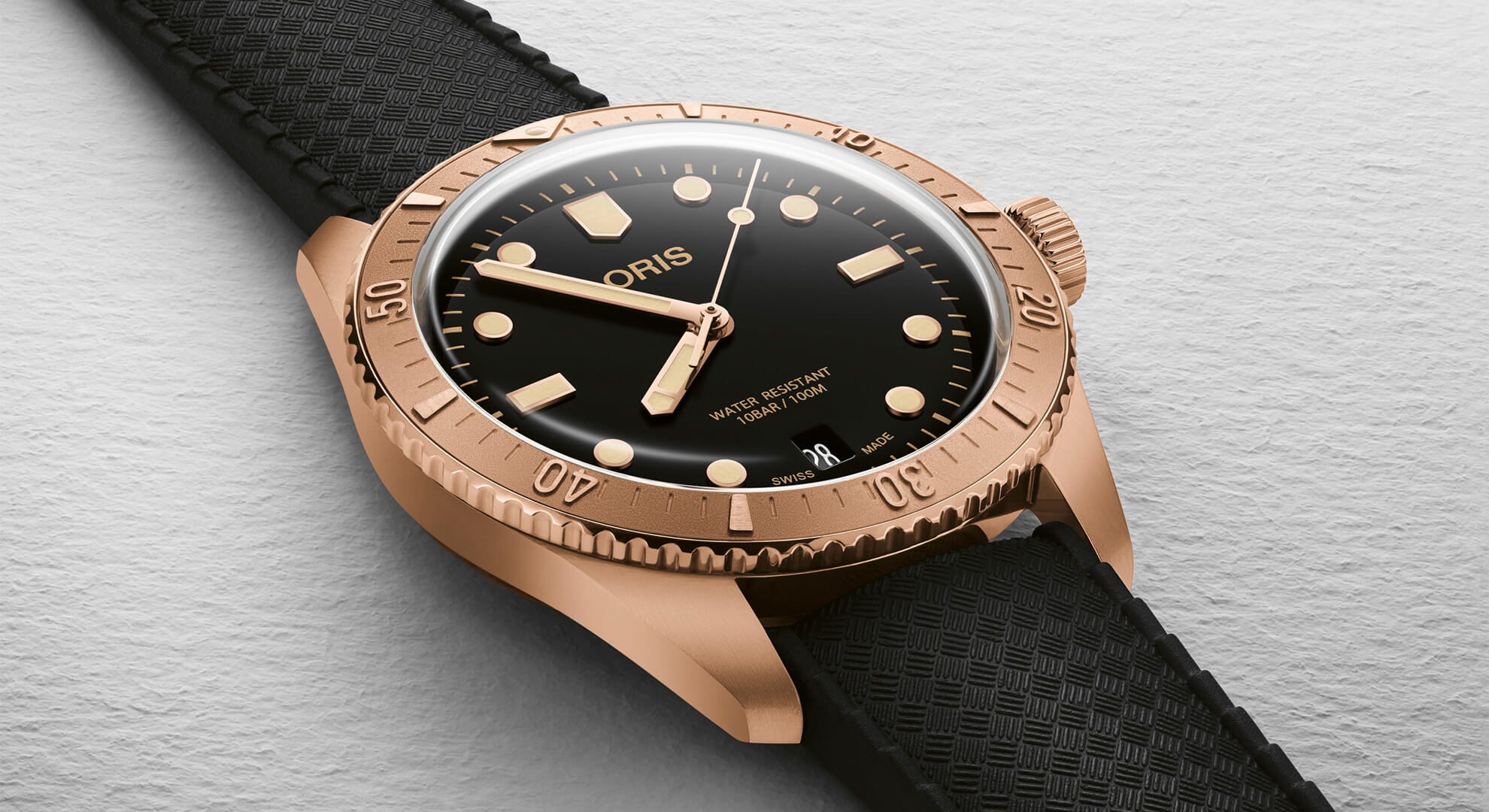 Watches
for Every
Occasion
At Throckmorton's we only carry Swiss Made watches.
Oris Watches
Since 1904 industrial watch making has been in their bones and craftmanship is in their souls. Oris mechanical watches always conform to the Oris credo: "Things must make sense". While others follow a path, Oris defines their own. Go your own way. Oris only makes mechanical watches. A mechanical watch is a thing of beauty, designed according to principles that have been around for generations. Oris is proud of their long history and heritage, this is never forgotten when developing a new movement or new watch design. An Oris watch is an item built to last and provide a lifetime of enjoyment.
Tissot
Tissot was founded in 1853 in the Swiss town of Le Locle, the cradle of Swiss Watchmaking. Tissot is an official timekeeper for the FIBA, UCI, FIM Superbike World Championship, BMX Cycling World Championship, Ice Hockey, Tour de France, and MotoGP. Tissot is known for their precise time pieces, their innovation to keep up with the trends, from creating watches of many colors, to the T-Touch with sapphire touch crystal. Tissot is a perfect choice for any occasion, experience the quality yourself.
Luminox
Luminox was developed with a cutting-edge luminescence and readability, they use tritium gas inside glass tubes on markers instead of luminous paint. This makes their watches always visible. Luminox developed a watch specifically for the Navy Seals, U.S. Air Force pilots flying the F-117 Nighthawk, U.S. Coast Guard, and is an official partner of the Icelandic Association for Search and Rescue (ICE-SAR) and Bear Grylls. If you are looking for a rugged, always visible watch this is for you.
Victorinox Watches
Since 1989, they have been making watches in Switzerland. Each one is crafted and designed to strike the perfect balance between performance and timeless elegance. By the time you put a Victorinox watch on your wrist, it's already passed over 100 quality control tests; you can trust that it is ready for anything. From the sporty outdoor activities, swimming, diving or getting all dressed up, Victorinox is appropriate for every occasion.